Payments accepted: Credit Card, Debit Card, EFT, PayPal and Bitcoin via PayFast Secure Payments.
All devices are shipped internationally with Registered Post or TheCourierGuy. Prices include Postage via registered Post or door to door courier within South Africa. 
Rife Model MA900
00000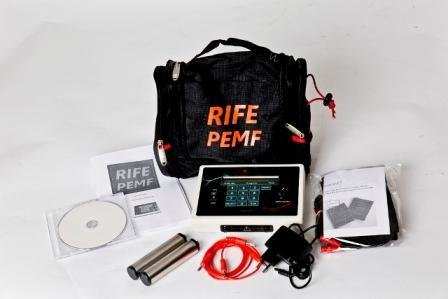 With programs for inflammation, circulation and pain, the Rife Model MA offers you a drug free cost effective alternative for pain management. Use the Rife Model MA with your current medication and experience the latest therapies for pain management and inflammation.
Our programs for inflammation, circulation and pain are pre-programmed for you, ready to use. Just choose your selected program, choose PEMF coils or cylinders and press run.
Treat yourself at home, at the office or even while you watch tv. Therapy couldn't be simpler.
The Model MA Edition was specifically designed and developed to give you the opportunity to support a broad range of conditions including most of the general conditions you or your family may face. From Arthritis to Warts, you can use your MA to support the therapy most of general conditions.

The Model MA is also great for practitioners who wish to add Rife PEMF therapy to their practices at an affordable rate. With a full range of accessories, the MA makes supporting your patient or family's pursuit of health as simple as pushing a button.
An ounce of prevention is worth a pound of cure, and with the Model MA, you can design a complete health support program for you and your family. Help to combat allergies in September, colds and flu at the start of winter or general aches and pains as they occur. Create a comprehensive program for prevention.
Email us for more details @ info@rifepemf.com

R13500 In stock